Groups are where we make our BIG CHURCH feel small.
This is where we focus on being a church family. Our large Sunday worship
gathering paired with our groups are instrumental to spiritual growth. These groups
are where we combine application of scripture through living life together in our community.
All Studies Suspended due to Covid-19
Short-Term Study (Co-Ed)
Gospel Above All by J.D. Greear
The gospel isn't just an entry into the Christian faith, it is the entirety of the Christian life. This Bible study leads groups to a greater awareness and practice of gospel culture, gospel mission, gospel renewal, and gospel unity. The most pressing need for Christianity today isn't a new strategy or an updated message; it is a return to elevating the gospel above all.


Short Term Study (Co-Ed)
Praying At The Crossroads by Ken Coley
Prayer is essential to our spiritual growth, yet few of us pray as often or as fervently as we would like. We turn to God only in moments of desperation and crisis. God wants us to turn to Him at every money of our lives.
The Bible is filled with the prayers of God's people. Many of the prayers come at a critical junctures of faith - at crossroads of decisions. Scripture shows us multiple examples of people turning to God when there is nowhere else to turn for peace, comfort, guidance, and strength. Looking to theses prayers of biblical leaders, we can learn to pray with new commitment and passion.


Short Term Study (Co-Ed)
Real- Life Discipleship by Jim Putman
What's the most effective way to make disciples? By following this step-by-step game plan! Designed to equip small groups to multiply followers of Christ, this 12-week course helps you assess spiritual maturity, understand what it means to be an intentional leader, learn how Jesus used relationships purposefully, discover how the training process works, and more.


Short Term Study (Co-Ed)
Extreme Grandparenting by Tim & Darcy Kimmel
In Extreme Grandparenting, you'll find honesty, humor, stories, and practical experience to motivate and guide you into richer relationships with your children and grandchildren. Discover how you can reach and relate to grandkids, not only as a mentor and loving family member, but as a spiritual rock during the hard times. Give the greatest gift possible to your family: yourself.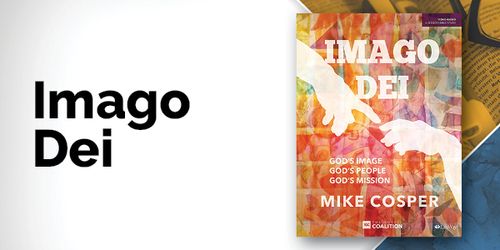 Short Term Study (Women)
Imago Dei by Mike Cosper
People are naturally compelled to ask questions to identity: Who am I? What am I worth? Why am I here? The answers culture offers only lead to more questions. To properly answer these questions, we need to look all the way back to the beginning - to our creation - and see that all people are made in the image of God.


Short Term Study (Women)
Precept Upon Precept: 2 Timothy
Paul entrusted the Gospel to Timothy and others. Are you guarding the treasure of the Word that has been entrusted to you? By your life? By your words? Even in the midst of persecution? Precept Upon Precept is a Precept Inductive Bible Study. Bible Study students who are unable to commit to the level of homework in this study may wish to choose the corresponding In & Out workbook that covers the same material with less homework.
All Groups Suspended due to Covid-19
These are on-going open groups!
There is no ending date and new participants are always welcome... at any time!
Bob Stevens' experience and preparation provide an environment filled with illuminating lecture, engaging visual aids, and lively group interaction. This group has on-going community outreach projects that bring the scriptures to life and deepen fellowship for group members.
This study group begins with sharing prayer concerns and praise reports followed by prayer. Bob Whiddon brings his years of experience as a pastor to his teaching as he lectures and asks thought-provoking questions about the relevancy of the scriptures to our daily living.
Pastor Bob will be facilitating this class. Participants are encouraged to continue to grow spiritually and be devoted followers of Christ.
Chuck Seibert will facilitate discussion through Jesus Changes Everything by Bob George. Participants are encouraged to interact with the teacher and each other through ongoing discussion.
Bible Studies for Life connects God's Word to our daily lives in an intentional way. These studies are designed to intentionally engage us in deeper relationships with each other. Every lesson is rooted in real-life issues. George Shealy leads in such a way that there is room for conversation, while never departing from the authority of Scripture.
All Groups Suspended due to Covid-19
Life can get complicated... doing life with a small group
may be the single greatest investment you can make with your time.
Joining a Discipleship Group is an intentional opportunity for you to connect with others. Discipleship Groups offer a safe and comfortable environment for you
to connect and grow. These relational groups connect you to friendships while discovering and applying biblical truth.
Do you want to join a Discipleship Group in the future?
We'd love to get you connected to a Discipleship Group when we re-start them after Covid-19 Precautions have been lifted.
Fill out the form below to get started.