"Go into all the world
and preach the gospel" - Mark 16:15
Follow Me and I will
make you fishers of Men
We believe that serving leads to life change. Everyone at FBCATV who is following Jesus should be living a "missional" life. We want you "on mission" in your community, state, nation and the world, and we offer opportunities for people to serve together in a variety of experiences. Whether through meeting tangible needs in the surrounding community, engaging individuals through educational avenues, or helping to provide food for those facing financial insecurities, all of FBCATV's efforts are built around partnerships that aim to foster opportunities to meet Christ and develop as His disciples.
The Third Sunday Collection is an ongoing opportunity for you to donate non-perishable food and gently used items. These items are being used to build discipleship-making relationships with people.
Donations are collected in the north parking lot, located nearest County Road 42. The drop-off location will be clearly marked. Please group items by organization. Thank you!

Food Collection Team: Non-perishable food items
Haven Shelter: Small household items, clothing for women & children.
Christian Library International: Christian books for all ages.
Our partnership with Love In The Name of Christ (LoveINC) a Christian-based outreach to adults, families and children in The Villages and surrounding communities. They provide assistance to those in need of financial help, family counseling and material + spiritual support.
The Sozo Kids Program provides hope and opportunity to the children of the Ocala National Forest. A food bank and multiple feeding sites serve 5.000-7.000 people every month with emergency groceries and hot meals. Along with feeding families youth and children are given an environment that helps with homework and teaches life skills that will lead to gainful employment.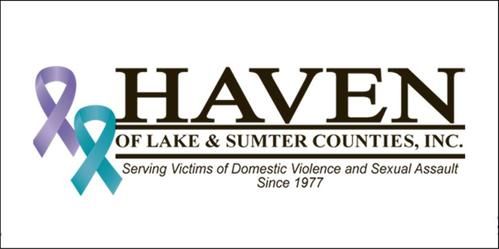 Haven of Lake & Sumter Counties, Inc. was established in 1977 to meet the needs of domestic violence victims. Their primary objectives are to provide these victims with alternatives to abuse or life-threatening situations, and give empowerment to establish a violence-free life.


Operation Christmas Child demonstrates God's love in a tangible way to needy children around the world through the distribution of shoeboxes filled with Christmas gifts. Annually, empty shoeboxes are distributed to the local church family to be filled with gifts and are then collected and delivered to the local collection site for distribution by Samaritan's Purse.
The partnership with CLI in reaching thousands of incarcerated men and women with new hope in the healing power of Jesus. CLI allows inmates the opportunity to engage in disciple-making Bible studies through handwritten letters. These Bible studies provide a unique opportunity for volunteers to lead inmates to place faith in Jesus Christ and encourage their prayer life and Christian walk.


Through our partnerships with local elementary school Stanton- Weirsdale Elem., we are able to pray, mentor and provide food to children facing food insecurities.
Mission: Miami, FL
Dates To Be Announced • Miami, FL
The team will be working alongside North American Mission Board church planters in the bustling city of Miami. Though there will be some opportunities for light service tasks, the primary focus of the team's efforts will be given to assisting church planters in sharing the Gospel in this culturally diverse SEND city. With Miami having inherited nicknames such as " The Gateway of Latin America," " Little Haiti," or "Little Jamaica," it's easy to understand why reaching residents of Miami with the Gospel aids in reaching the nations with the Gospel.
Misison: Ann Arbor, MI
Dates To Be Announced • Ann Arbor, MI
A Missional Partnership with Treasuring Christ Church (TCC) in Ann Arbor, MI provides an opportunity for FBCATV to work and walk alongside North American Mission Board Church Planter Michael Guyer and team as they plant a reproducing church in the Ann Arbor area.

Next summer, your work in Ann Arbor, MI along side of Treasuring Christ Church will be blessing to the new church plant. You will be the hands and feet of Jesus while serving and sharing the Gospel and love of TCC to the community. The team will engage the community in a variety of tasks like serving lunch to the homeless, trash pick-up in parks, and minor cleaning and landscaping for local residents.
Misison: Eastern Europe • Ukraine
Dates To Be Announced • Ukraine
FBCATV is developing partnerships in Odessa, Ukraine through the connection of the International Mission Board (IMB.) These partnerships share the same discipleship goal as FBCATV, "making fully devoted followers of Jesus Christ" who will go into the world and make more disciples.

In 2020, you can be a part of the team that will be traveling to Odessa. On this trip you will be assisting in the evangelistic and disciple-making efforts taking place through local IMB missionaries and Odessa Baptist Theological Seminary.
If you're interested in mission opportunities fill out the form below.